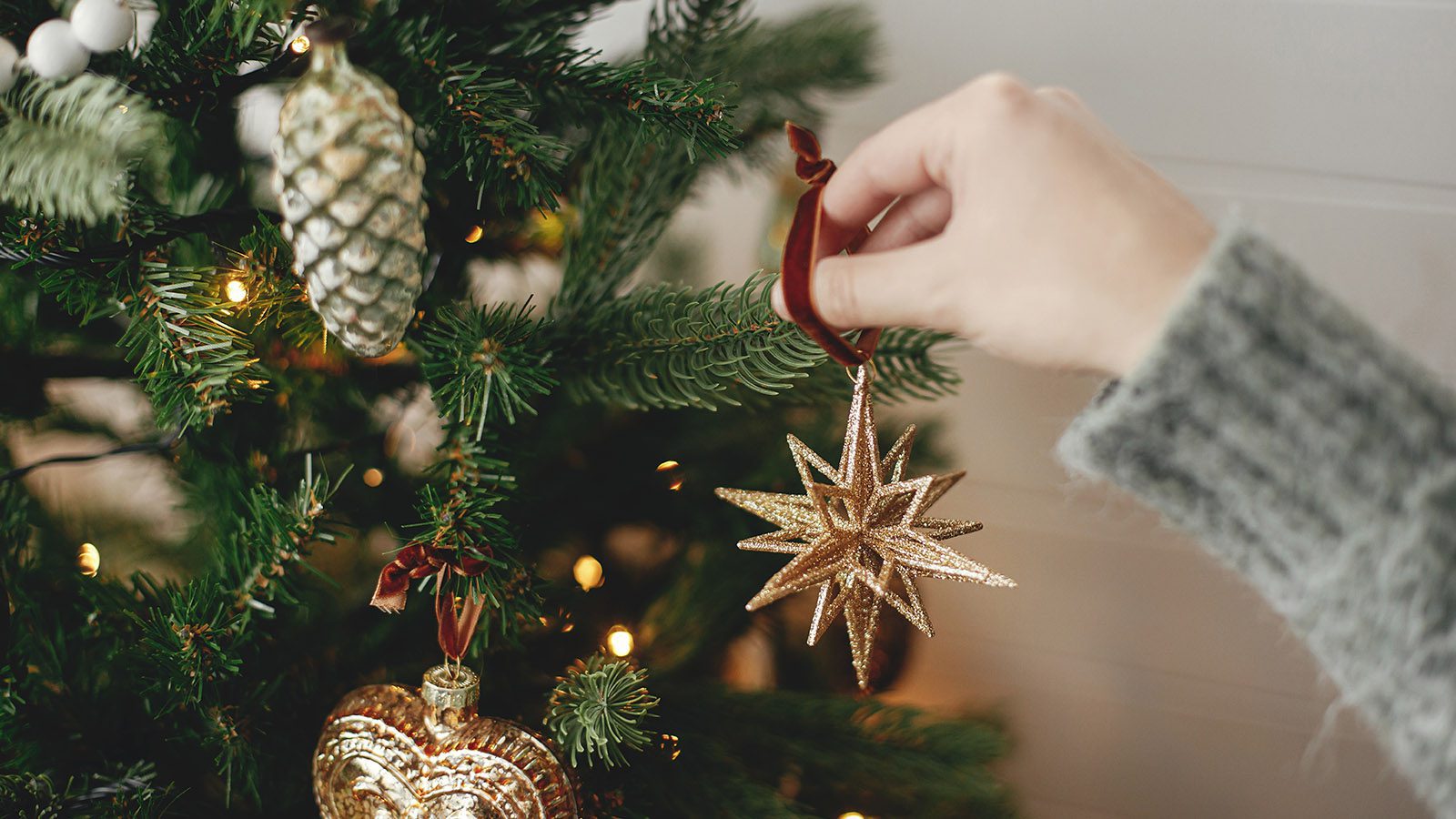 How to Decorate for Christmas: A Beginner's Guide
Whether you like it or not, it's starting to feel a lot like Christmas. The evenings are getting shorter, the weather is getting colder, and Christmas commercials are popping up everywhere. Therefore, you might be considering when you can begin hanging up the decorations, how to decorate your home best, what you might need for it all, and whether or not decorating early is unlucky.
Stay tuned for our helpful overview of Christmas decorating for beginners, if you're considering any of the aforementioned questions.
Mythbusting and Choosing your Tree
First of all, we want to assure you that decorating early is not unlucky. This myth has multiple origins, most notably in the customs of several nations and religions. In the past, when natural greenery was the easiest and most popular option for the holiday season, people put up their trees and decorations later in the season to prevent the tree from dying before Christmas. Many people these days like to put up their decorations to coincide with the start of advent, while others choose to put them up in the week leading up to the big day.
Since artificial Christmas trees have become more widely available and evergreens are becoming more popular, it is less likely that plants will die, allowing for earlier installation and removal of decorations. It's up to you when to hang your decorations, and it's okay to hang them early, late, or not at all.
Oh my, there are lights, tinsel, and ornaments!
It's time to decorate your tree once you have one! This is the perfect moment to implement a theme if you want it to permeate your house for the holiday season. 
Popular and time-honoured decorations that can be used to spice up your tree include baubles, tinsel, lights, and ribbons. They are all available in a variety of styles, colours, and designs to go with virtually any theme.
It's ideal to utilise 100 lights per foot of your tree when decorating it with lights to provide an even covering. If your tree is 6 feet tall, you should try to decorate it with 600 lights, a 7-foot tree with 700, and so on. You can always add more if you're trying to produce a bright and dazzling effect.
If you've finished decorating the tree but still feel like your house isn't festive enough, wall and ceiling decorations are the ideal fix. Choose from classic foil decorations like the Iridescent Foil Chandelier, fun decorations like the Drumming Nutcracker, or choose the LED Gold Glitter Star for a touch of country elegance.
The conventional and old-fashioned are now becoming fashionable again; to achieve the traditional, vintage Christmas aesthetic, place a wreath on your front door and wrap garlands around bannisters.
Ornaments, among other things!
Festive ornaments and home goods are a tremendously chic and practical option if you would rather not have decorations hanging from your walls or ceilings because they don't require pins, tacks, glue, or hangings. Additionally, you may decide whether you want your home to look modest and cosy or like a glittery paradise, thanks to the several size differences frequently seen in festive ornaments.
Coordinate the decorations around your house for a finished appearance; each theme includes tree decorations, those crucial ornaments, and more.
Additionally, why not use smaller decorations to draw attention to your fireplace, or go all out and adorn your landscape with the Acrylic Jewelled Deer standing ornament?
A new decorating tradition can be started each year by employing ornaments, models, and scenes to adorn window sills, side tables, gardens, or even the dinner table.
Including every trimming
Your dining room table deserves the same care and consideration for design as other family areas. It's where we all congregate to eat, drink, and have a good time, and doing so at a nicely set table demonstrates work and consideration for your visitors and family.
By covering the table with a lovely and durable tablecloth, accessorising with glittering placemats and tea light holders, and adding an eye-catching centrepiece to complete the appearance, you can make your magnificent display. For this, we especially love utilising a wreath or lovely holiday models, but if you're feeling very crafty, you could even construct one yourself! 
It's lot simpler than it seems to decorate your table, and you can even do it on Christmas Eve, leaving you with one less task to complete on Christmas. Use festive serveware to complete the arrangement for an extra touch of finesse.