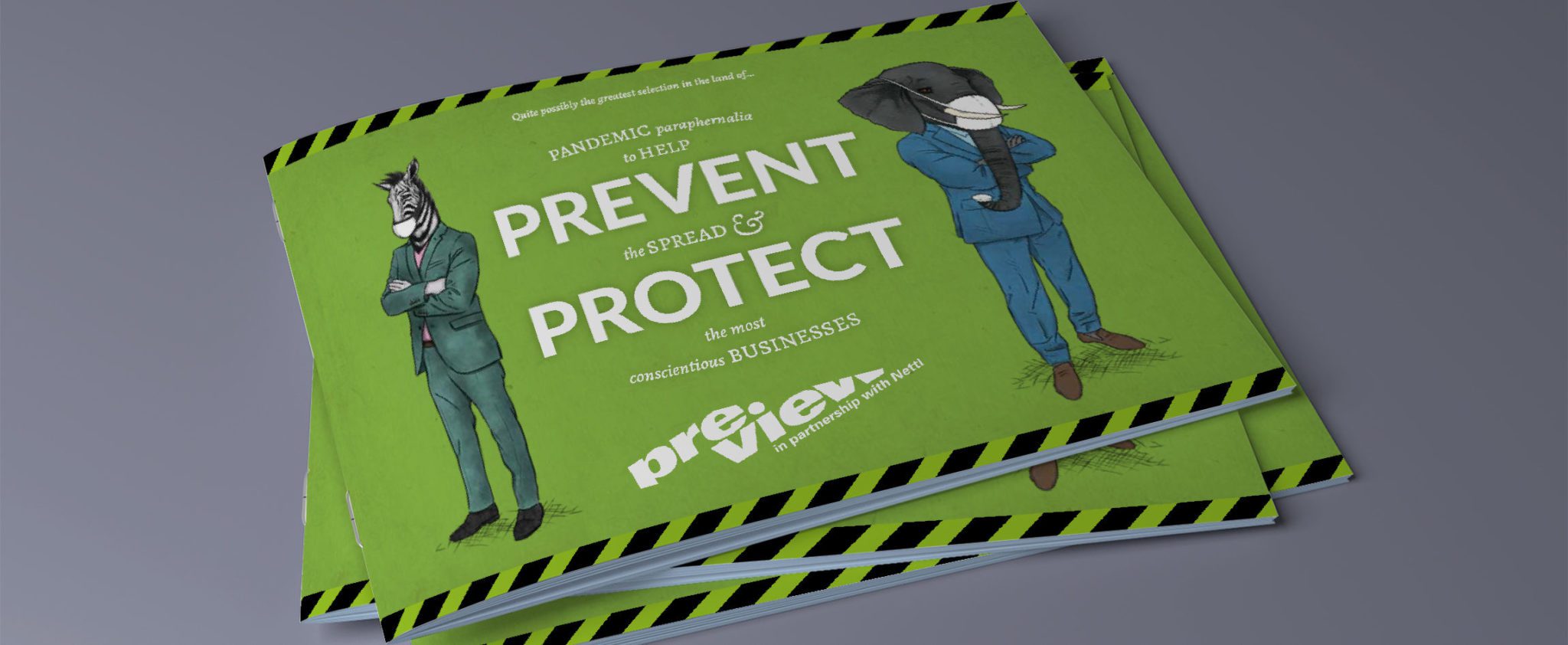 Is your business ready to re-open?
In order to do so, your business must be Covid-secure. That means social distancing, hand sanitising, protective screens and face masks. We understand that this responsibility can feel baffling. Re:View is here to help you get what you need to re-open safely.
[su_button url="https://www.re-view.design/wp-content/uploads/2020/06/PRE-Prevent-Protect-Book_sml.pdf" target="blank" style="flat" background="#8dc63f" color="#fff" size="10″ radius="0″]DOWNLOAD GUIDE[/su_button]
Some of these products include:
Premium Sneeze Guards
Transforming your customer-facing and staff workspaces into COVID-secure environments is made easy with these Premium Sneeze Guards.
They're made from clear 5mm WindoplexTM which is like acrylic, so you can still have a perfect view of your customers and colleagues. Standard premium screens are 1000mm wide, with a choice of 600mm or 1000mm height, or ask us for a custom size to fit your premises exactly.
From £99.90
Hand Sanitiser Stations
In the national effort to stop the spread of Coronavirus, hand sanitiser stations have become a necessity in just about every work establishment including offices, factories, building sites, shops, schools and hotels.
In order to reopen, businesses must, amongst other things, provide adequate handwashing facilities, including hand sanitiser stations where washing with soap and water is not available or practical.
These hand sanitiser stations offer a quick and easy way to bring hand sanitising facilities to your premises. They're made of a lightweight board, with plastic edging and are wipeable, so they're easy to keep clean. The sanitiser dispenser unit is automatic, helping to keep the unit germ-free.
From £129.60
Safety Stickers and Signs
We've curated a considerate selection of safety graphics to adorn your floors and walls, ready for reopening under Covid19-secure guidelines.
Ordering is easy
Print your graphics on adhesive vinyl to get convenient, easy to apply, stickers for walls or floors (indoor and outdoor floor vinyls available). Alternatively, choose from our range of boards for something even tougher. Begin now by browsing below. Place your order and we'll step on it, pronto. For more information download our buyer's guide.
Choose your design
Face Masks
Wearing a face mask helps to reduce the distance that virus-carrying droplets can travel via breathing, talking, coughing, or sneezing. Covering the nose and mouth enhances the impact of social distancing and lowers the risk of virus transmission to other people.
Since May 2020, the public have been advised to cover their noses and mouths with a face covering when they are unable to keep 2 metres away from other people, such as on public transport or in some shops.
From £2.50 each