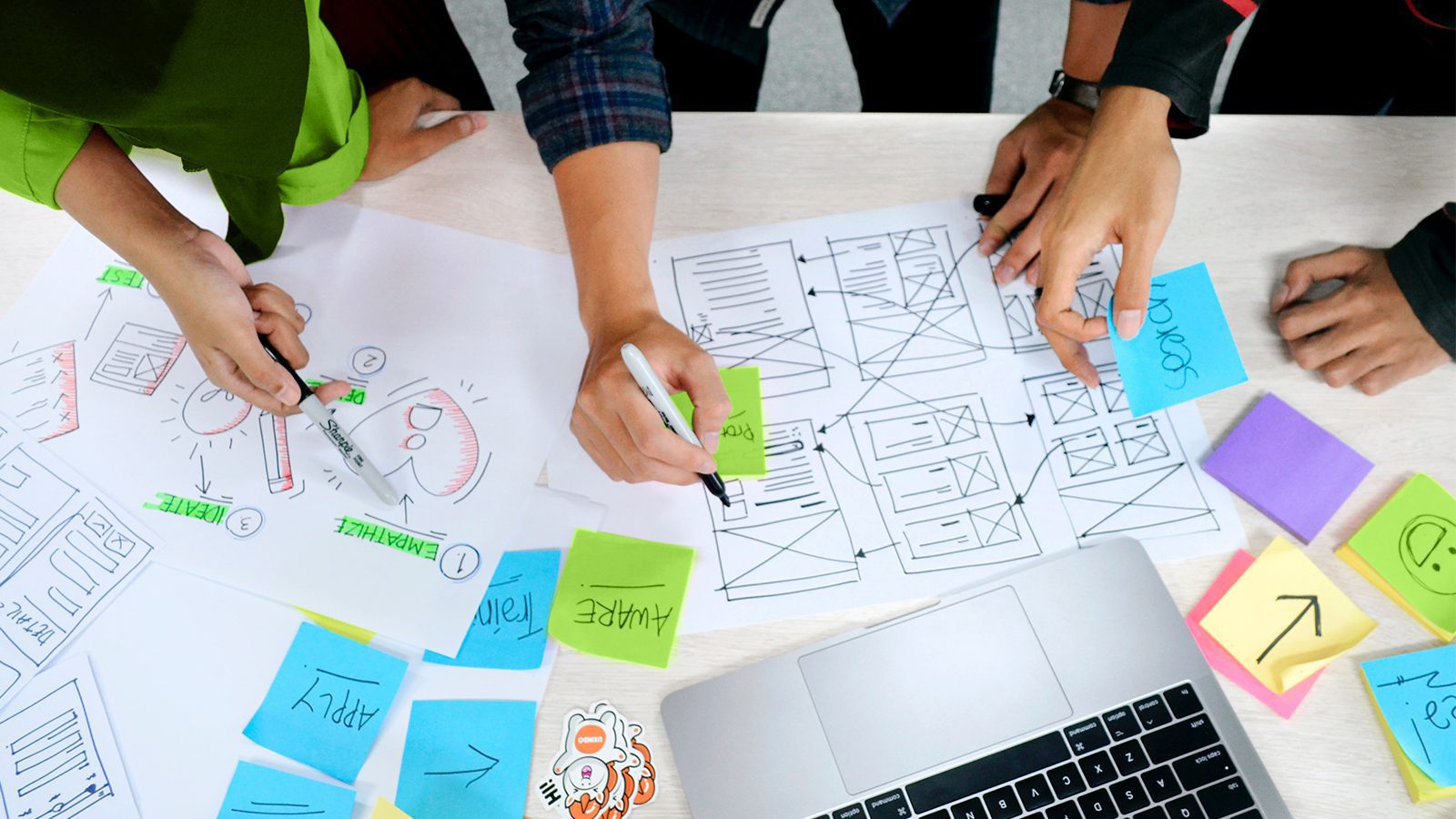 Are you Prepared for the Next Few Months?
Every brand has its own challenges and obstacles to overcome. Whether that is connecting to your target audience more effectively, showing off your brand's unique character or just trying to improve sales during a difficult time. We at Re:View Design are here to help.
We have spent the last 24 years working with every size of client, expanding our knowledge and experience of how to most efficiently solve problems and find solutions. Leading to a diverse team made up of highly experienced creative professionals and project managers, who are also commercially shrewd and practical. As well as an extensive library of information and connections to make sure you get exactly what you are looking for in a fast and hassle-free way.
We also know that one of your main thoughts will more than likely be about money, something that is only natural. So to make sure everything is as open and as clear as it can be from the start, we have developed 4 tailorable marketing packages that are simple to understand. Each one blending digital marketing with studio hours and making sure your brand gets all the attention it needs to become the company you always hoped it would be.
Within these packages are everything you could want and an in-depth analysis of the main services we can provide as a one-click agency, capable of taking care of you and your company from start to finish.
Is now a good time to update?
You would have to be crazy to invest time and energy into marketing at the moment right??
Quite possibly. But, can you imagine a better time to do it?
Right now you have the opportunity to focus on preparing your company for the next few years, getting a head start on marketing post COVID.
With everything going back to how it was people are going to look at spending more money on activities, events, products and every company is going to try and start marketing to their customers at the same time. 1 Month after COVID restrictions have been lifted you will see more adverts and updated brands than you have ever seen before, meaning competition will be fierce for any industry! However, by marketing now you are making sure people can take notice of you before they see everyone else in your industry, improving loyalty with your brand.
Are people seeing results?
Over the past few months, we at Re:View have been seeing an increased take-up of these marketing plans, as they offer real value for people and brands who realise they need to get ahead of their marketing and create a plan in preparation for after restrictions have been lifted. With a particular emphasis on the estate agent industry.
Allen Goldstein, a Central London estate agent, has been a client of ours for a number of years and have recently upgraded to a new marketing package, in order to create a plan to improve their relationship with customers and get more people searching for them. This has resulted in a series of newly branded materials that have helped them gain increased traffic to their website, and in turn, an expanded client list.
Allen Goldstein is not the only ones though, James, an independent estate agency based in Croxley Green have also asked us to help them with a new set of marketing materials and branding updates with a focus on advancing their digital presence. This has included a new SEO, Email templates and more.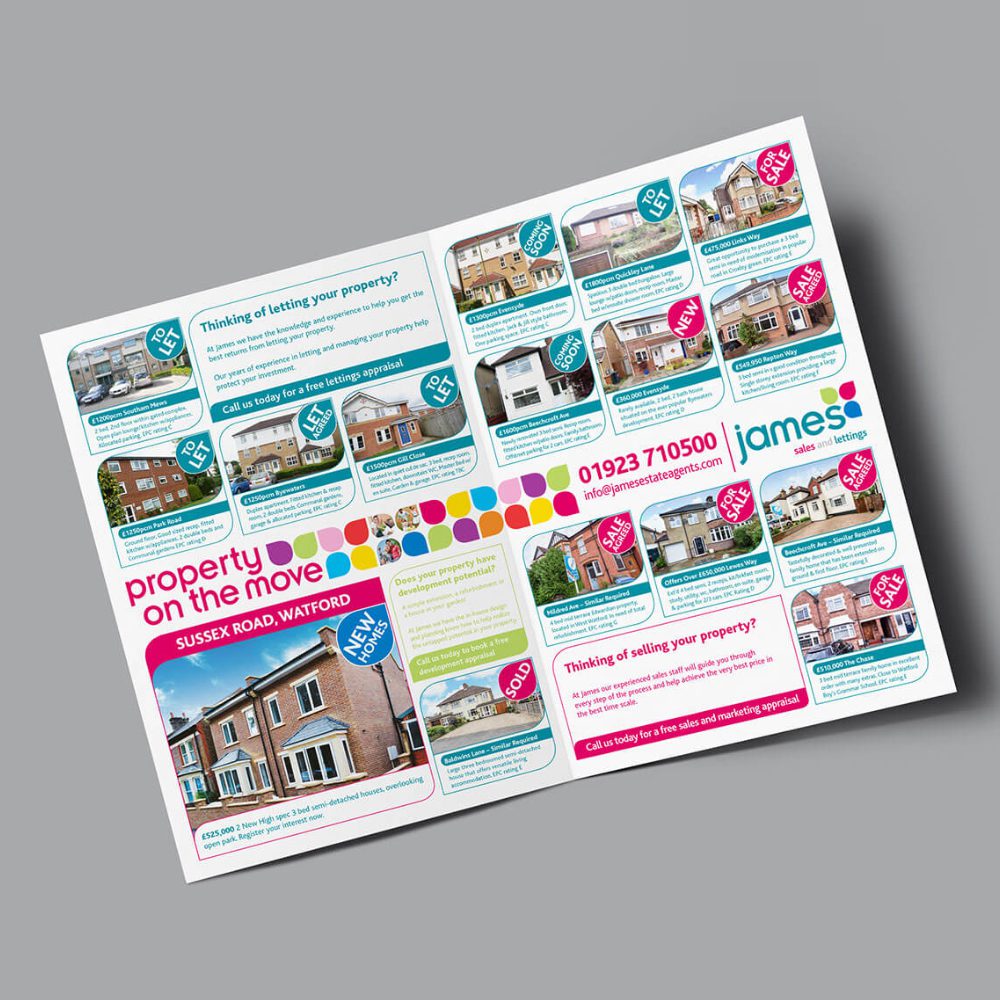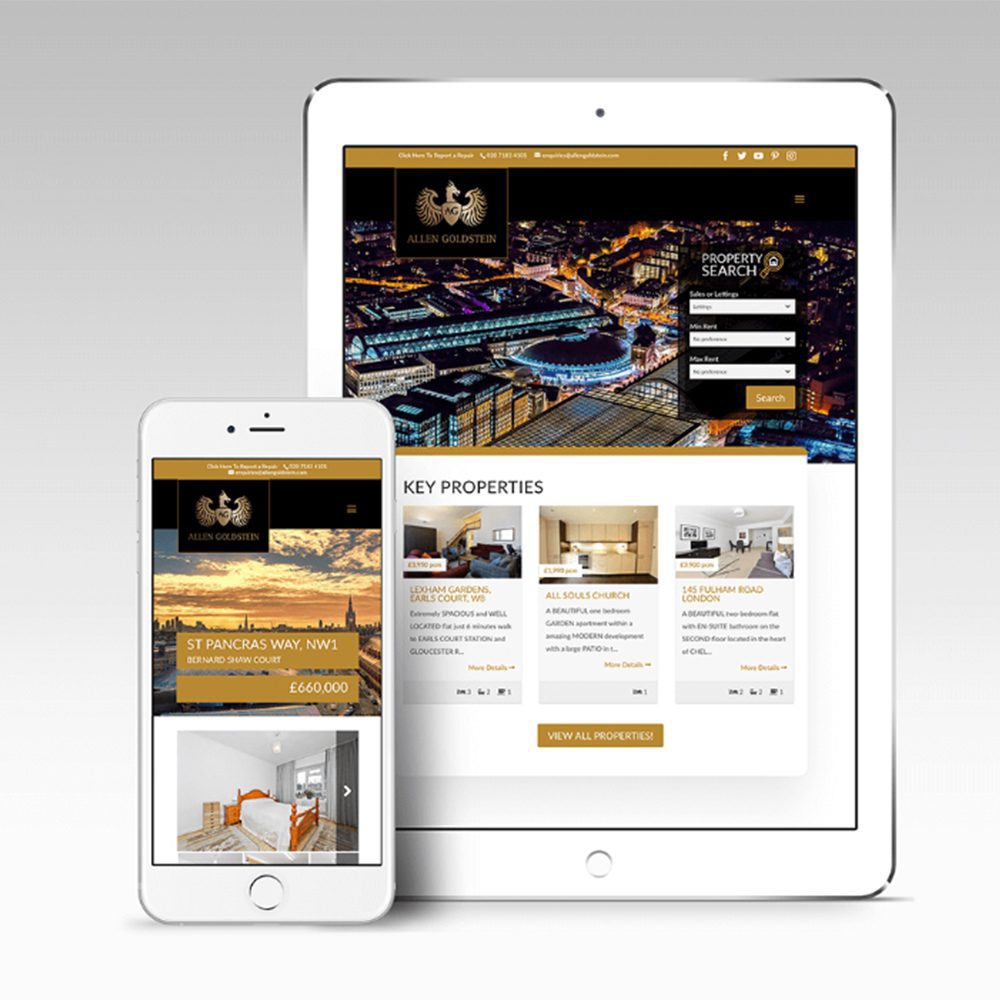 Ongoing Projects
Taking the long term view a step further, a number of clients now retain the Re:View team annually, committing to a set amount of studio hours and consultation. This allows better collaboration and also fosters a better understanding of the clients business aspirations. After all, the end game is to achieve tangible results – ask about our preferential rates and services that our current retained clients are benefiting from.
How could Re:View Design help you?
We have no idea… at least not right now.
There is not one thing that will improve sales and make the world notice you. Every brand is different.
So if you want to find out how we can help you boost sales, connect with your audience or stand out, drop us a message and we can chat over a virtual cup of tea and a caramel wafer bar, or challenge us with a project brief
Let Us Know How We Did
Have we delivered for you in the past – drop us a line to be included in our case studies and post on our Google business page…